Discover more from Starting Out
Your guide to starting a career in podcasts and radio, whether you're a college student or making a midlife career change. Made in collaboration with Transom.
Over 4,000 subscribers
Inside the making of "La Brega"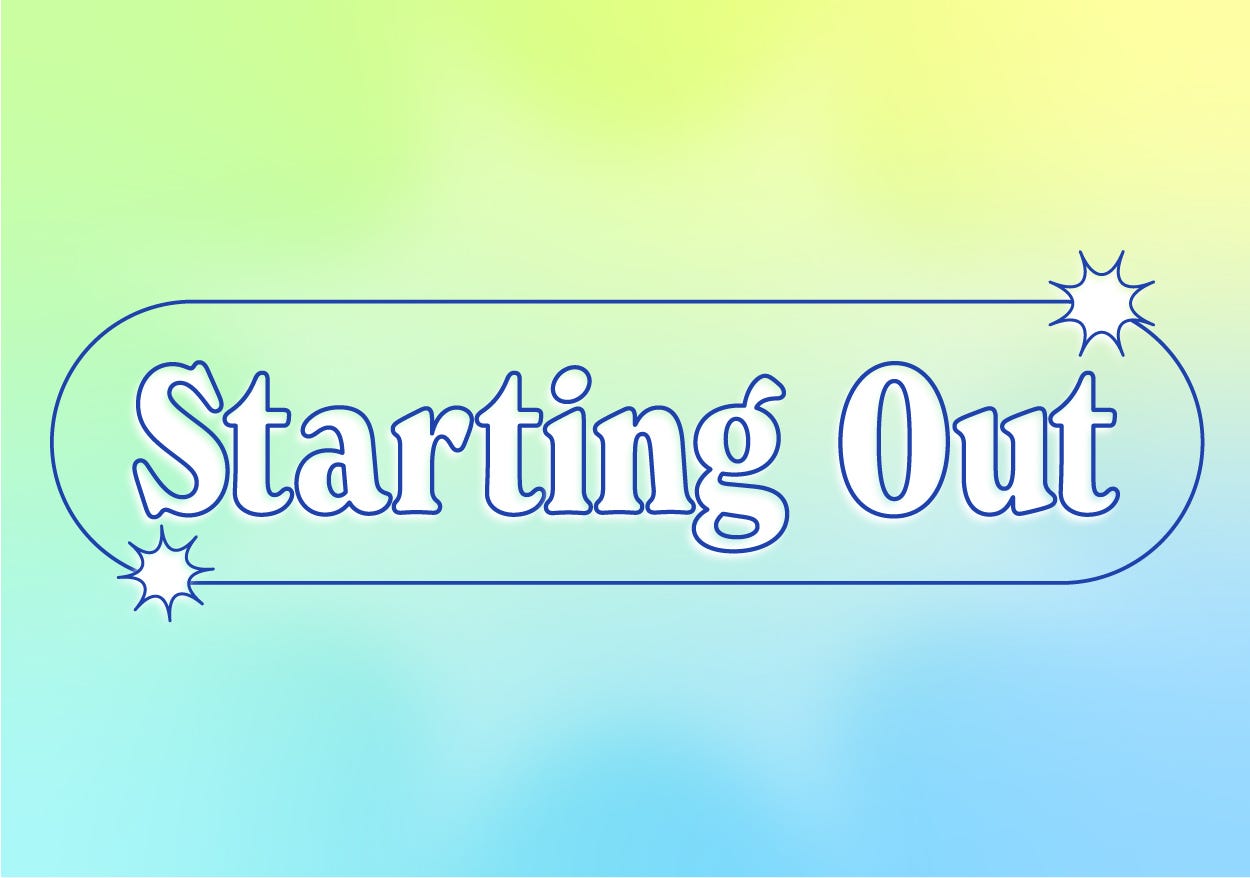 Hiya!
Welcome back to Starting Out, from me and Transom!
There won't be an issue of Starting Out next month, since I'll be hard at work preparing the next season of the newsletter for you. Do newsletters have seasons? When I'm writing them, yes they do!
This newsletter is only meaningful to me if it's helpful to you, so I'd love to hear your feedback as I'm prepping for season four. The survey has just six questions!
I'm so excited for this month's interview with my friend Alana Casanova-Burgess, the host and co-creator of Futuro Studios and WNYC Studios' La Brega. It's a deeply reported show about Puerto Rico and the diaspora. The show's second season is airing now — each episode is about a song that says something about what it means to be Puerto Rican. Alana and I talked about what it's like to make a show in English and Spanish, and how Brian Lehrer made her fall in love with radio.
P.S. Longtime Transom fans know that they used to run an incredible in person story workshop. Like many things, it closed at the start of the pandemic. Transom is now thinking about how to relaunch in-person workshops and wants to hear feedback from you on what those should look like! If you could take five minutes to fill out their survey, that would be amazing.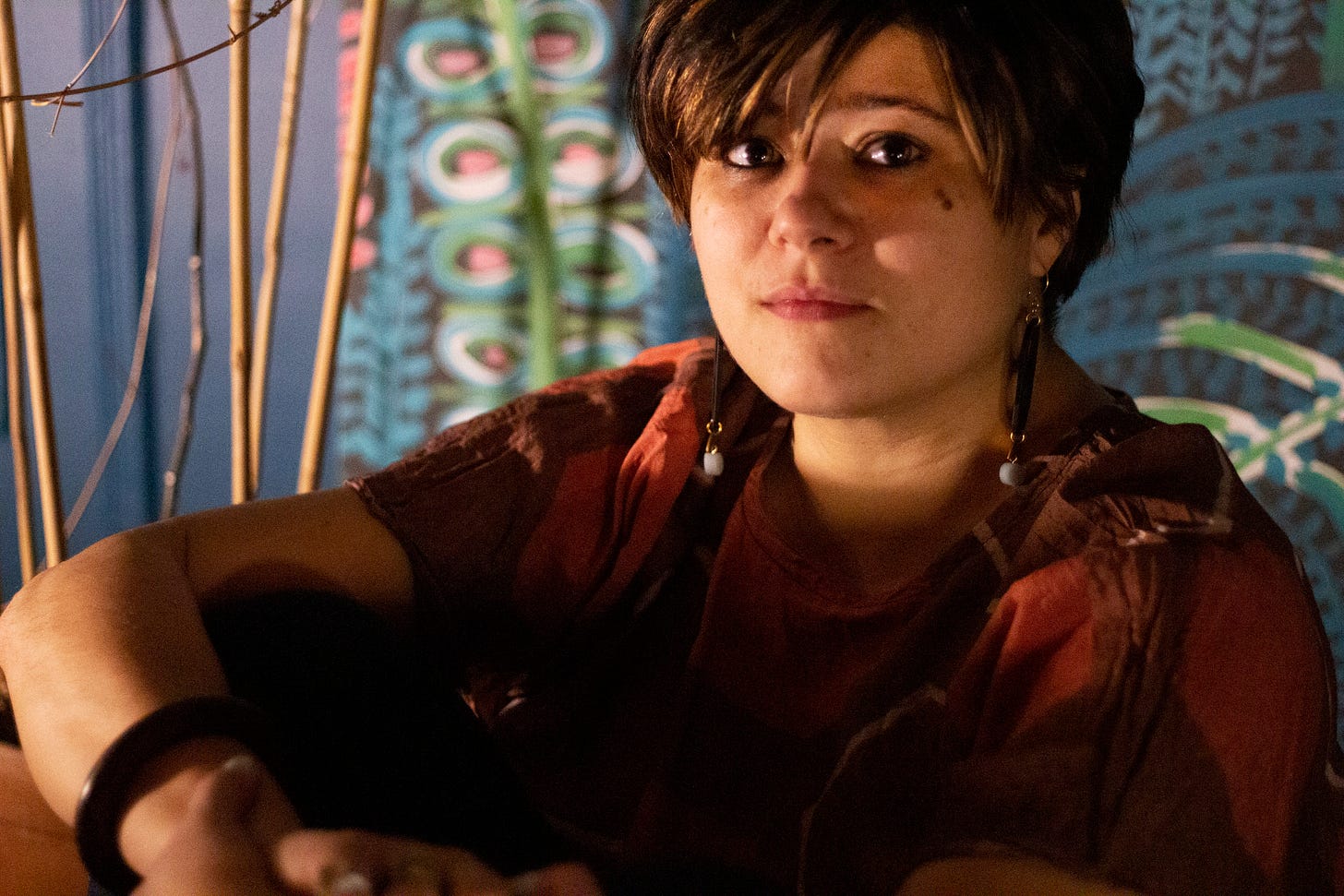 Photo by Tanya Barrett
Alice: Will you tell me your radio origin story?
Alana: My radio origin story?
Alice: Yeah, like how did you get into this industry?
Alana: Initially I wanted to be in print. In college, I was into print journalism, and even in high school, I very briefly started a zine. Then I graduated college in 2008, which was a really great time to get into the job market.
Alice: An amazing time!
Alana: It was perfect on my part. I ended up going to grad school, which is what you do sometimes when you can't do anything else. I went to what is now the Craig Newmark School of Journalism, and they have this brilliant internship requirement, so it's three semesters. You have a summer internship, and I landed at The Brian Lehrer Show.
I have to say, because I was interested in print, it wasn't my first choice. However, it was so much about writing, and it was so much about writing for Brian's voice, or trying to figure out the arc of an interview in the same way that you would figure out the arc of a story -- also the idea of the callers and just this refreshing community. It was the best summer, and I had such a good time, and then I never left. I became a per diem after that, and then they hired me.
It does feel like a print job to me a lot of the time because so much is written, especially what I do now. It was always such a joy to figure out how to ask a question in the most concise way possible for Brian, or how to deliver copy that he could read cold, which means you haven't seen it before. Brian was why I got into radio.
Resources
Transom has an amazing collection of resources on translation with some really thoughtful ideas on how to use translation creatively and respectfully. Here are some highlights:
"Going through interviews in multiple languages can seem like a daunting process. It all starts with the producer's ability to select the best tape. In the case of an interview that is not in English, the emphasis should be on finding the most expressive non-verbal moments. What makes a piece of tape great is not only what is said, but the way in which the person talking is expressing herself. Sighs, laughs, rising tones, whispers, sudden moments of silence or hesitation; all of these are universal gestures."
"Regardless of language — I think the work that gets under my skin always shows and doesn't tell. It knows the weight of sound and silence and how to communicate beyond what's being said. It doesn't fear ambiguity. When we're moving voices across borders we need to remember to hold onto the moments beyond words."
"Nothing irritates me more than what I call "The Duck and Cover." You know what I am talking about. This is the point in a radio story where you hear a person speaking her native language for two seconds, only to have her voice instantly replaced by an intern who was handed a script and told, "Here, read this. You're a young woman from Senegal. Go." In reality, I'm sure the execution is not so thoughtless, but "The Duck and Cover" just sounds so dehumanizing to me.
The voice is intimate. It's part of what makes us human. When we treat unfamiliar languages simply as words to translate, we create unnecessary distance. It's hard enough for a listener to cross a language gap and connect with the people in our stories, why put up barriers? So throughout the years, I have compiled a few strategies that I hope help listeners bond with the voices in my stories — even if they don't understand a word spoken."
Classifieds
Internships
Production Intern, Crooked Media ($15.50/hr)
Development Intern, Crooked Media  ($15.50/hr)
Audio Production Internship, The Spark, WITF, ($12/hr)
Newsroom Internship, WITF ($12/hr)
Public Radio News Internship, New Hampshire Public Radio ($15.50/hr)
Intern, Council on Foreign Relations ($17/hr)
 
Fellowships
Emerging Voices Journalism Fellowship, Maine Public (No pay information included
Lee Ester News Fellow, Wisconsin Public Radio ($46,000/yr)
Second Century News Fellow, Wisconsin Public Radio ($46,000/yr)
Arts Access Digital Engagement Fellow, KERA and the Dallas Morning News ($45,000-55,000/yr)
Assistant/Associate Producer\
Associate Producer, News and Programming, WBUR (Minimum $67,958/yr)
Associate Producer, Digital Products, WBUR (Minimum $67,858/yr)
Associate Producer, Podcasts, The American Civil Liberties Union ($85,466/yr for New York based employees)
Part-Time Contract Producer, The Boston Globe (No payment information included)
Other opportunities
The Native American Journalists Association and NPR's Next Generation Radio Project is hosting a five day workshop centering indigenous stories and storytellers.
NPR's Gulf States Newsroom is also hosting a Next Gen Radio Project, and you'll get to work with friend of the newsletter Priska Neely! If you live in Mississippi, Louisiana or Alabama, apply!
Apply for Virginia Commonwealth University's Level's Up Academy! I spoke at the academy last year and was so impressed by the brilliant students. Level's Up accepts both adults and high schoolers.
If you are hiring interns, fellows or other entry level positions, send your job postings and rates to startingout [at] transom [dot] org and I'll list them in the next issue. Please note that Starting Out features only paid opportunities.
Alana recommends
I really like 5-4, a podcast about how crappy the Supreme Court is.

And I like my friend Jesse Brenneman's podcast Tech Talk, which is this parody of a podcast hosted by two dads who are really into tech... it's really just Jesse and his friend Oliver pretending to be these guys Tim and Ted who are really just bumbling through their lives and ideas about fatherhood, and it's very funny and weird and ends up being this critique of masculinity and technology